New CEO and strategy
In August 2019 Jesper Drachmann passed on the leadership of effectmanager to Jan Meldgaard. Jesper has spent the last seven years building effectmanager. Now, effectmanager is ready to move to the next phase, where Jesper has stepped into the board and passed on the leadership to Jan. Along with our new CEO Jan Meldgaard, effectmanager also implements a new growth strategy. Meet Jan and read more about our new strategy.

Meet our new CEO Jan Meldgaard
Monday, August 5th, we welcomed Jan Meldgaard as new CEO of effectmanager.
Jan is 49 years old and lives in Vejle with his family. Through his career, Jan has worked with FMCGs in various retail chains. Jan has extensive experience in international sales and a strong international sales profile.
During the last eight years, Jan was the CEO of Varde Ovne who delivers woodburning stoves to the leading DIY businesses in Europe. Before being CEO of Varde Ovne Jan worked within the Lightning business and Sporting goods industry as CCO manly focusing on European markets including the Nordic Countries.
During his first months as CEO, Jan has gotten to know effectmanager and is looking forward to developing the business.
"effectmanager has over the last seven years establish a solid business model, with our effectmanager trade promotion management software. With this solid business model as our platform will we continuously develop. It is deep in our DNA at effectmanager to be a serious, innovative, and competent business partner. I am looking forward to taking effectmanager on our new journey." – Jan Meldgaard, CEO effectmanager
Today effectmanager have customers in 7 different European countries. Based on our effectmanager DNA, we will start up partnerships in Europe. Our new partnership model will be in cooperation with local partners with a long, deep, and a great experience to the local market - business and culture-wise.
Our business development, support team and HQ will stay in Denmark, ready to implement and support our excisting customers, new customers and partners all over Europe.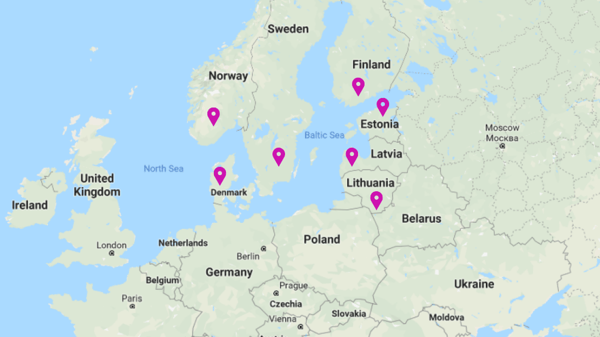 New partner in the Netherlands
We are very pleased to announce that Jaco de Kempenaer from 1st of September 2019 will join effectmanager as an effectmanager partner in the Netherlands. Jaco is 46 years old and located near Amsterdam. He has a long carrier as Sales Director at Pernod Ricard, Nederland and Heineken, Nederland BV.
"I am an experienced, energetic manager who preferably works on value creation in small and medium-sized companies in FMGC. In my approach, I am pragmatic and people-oriented. My core talent is to align the board room with the engine room." – Jaco de Kempenaer, effectmanager partner
With Jaco's great knowledge of the FMCG segment in the Netherlands, we are looking forward to developing the Dutch market and introducing news customer to our Trade Promotion management software. As we grow, so does our effectmanager solution.
From all of us at effectmanager, we hope you will have a great Autumn.
Sincerely,
effectmanager

Are you interested in becoming a partner?
Please feel free to contact us, by submitting this form below.